Posts Tagged '1stdibs'
filed under artplanat
The work of Mexican sculptor and painter Pedro Friedeberg — famed for his chairs, tables and candlesticks shaped like hands and feet — inspires many of Larson and Swafford's pieces. Here, a Friedeberg chair pairs with a Crawl children's seat by Material Lust. Italian schist surrounds a wood­-burning fireplace in Gabellini Sheppard's single-family Upper East...
filed under artplanat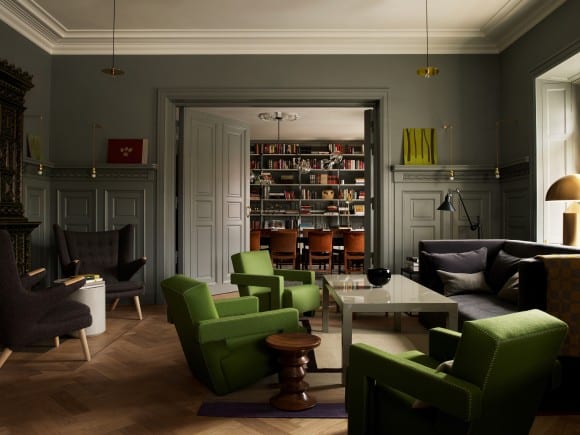 "For this residence, we looked beyond the clichés of Hawaiian design such as ukuleles and palm prints," Nicole Hollis says of this home in Kailua-Kona, Hawaii. "Scandinavian design is known for a pared-down sensibility combined with organic materials, so this Circle chair by Hans Wegner ties the room together perfectly. It has a graphic look...
filed under artplanat
Allan turned a dull square powder room into a curved ceramic tile bower in his collaboration with his daughter, prominent ceramist, Ruth...
filed under artplanat
...
filed under artplanat
The apartment entrance, with the rug Square Within a Square.. This 5 x 5 foot multi-level wool rug is an unusual shape, like so many of my paintings. Allan wanted the solarium just off the bedroom to be this intense red. It turned out to be a perfect foil for the paintings in this alcove....