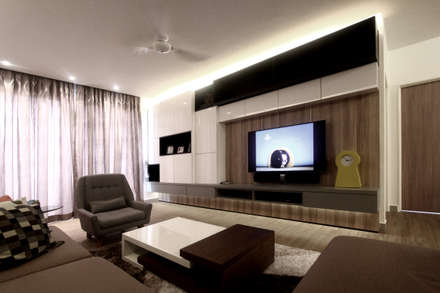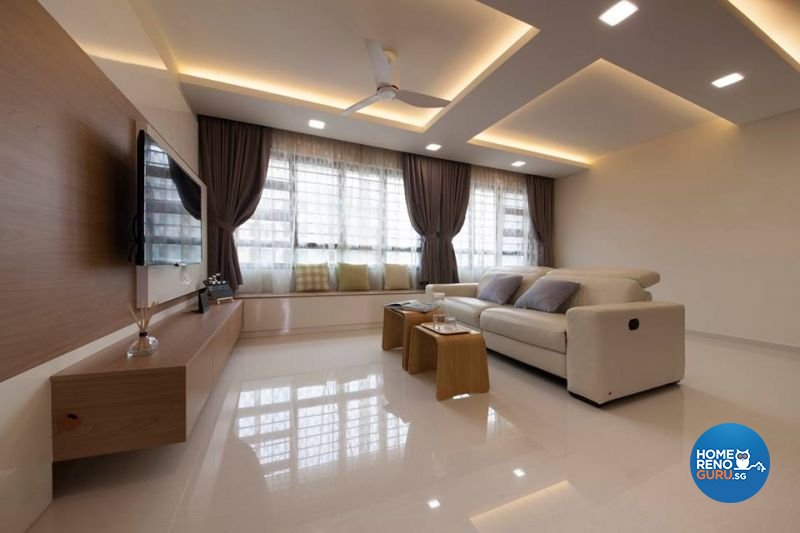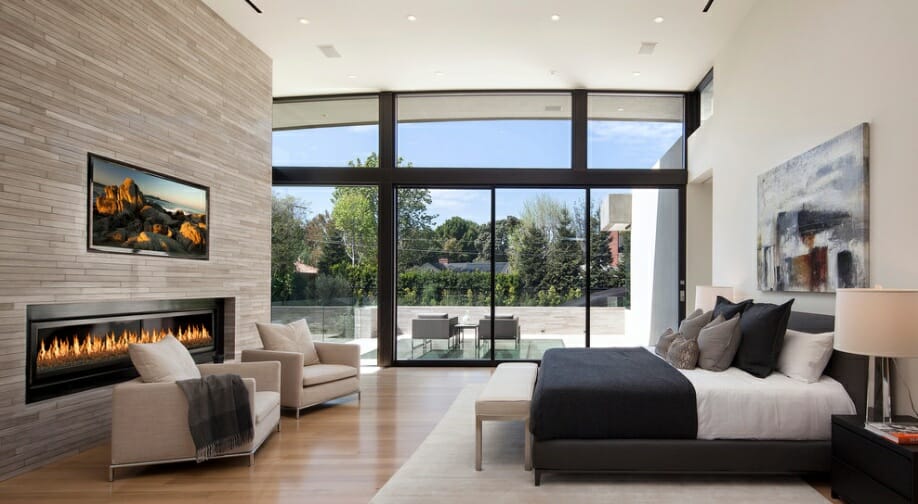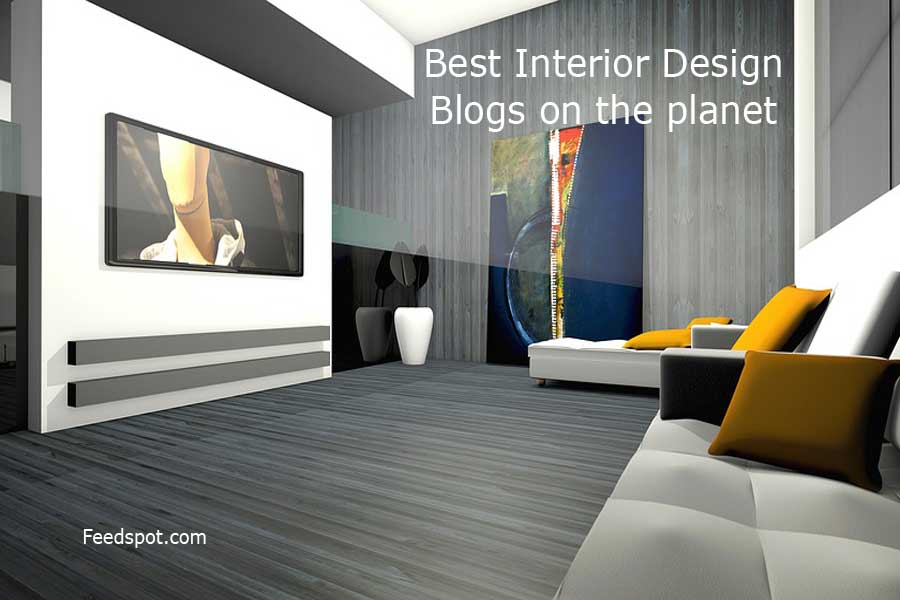 Your request is complete and pending review. Look out for a confirmation email from us.
– Please Select – 2018 2019 2020 2021 2022 2023 2024 2025 2026 2027 2028
Fill in the details of your property and submit a quote request
Apartment Bungalow Condominium Others Semi-Detached Shophouse Shopping Mall Skyscraper Terrace Townhouse
State – Please Select – Johor Kedah Kelantan Melaka Negeri Sembilan Others Pahang Penang Perak Perlis Sabah Sarawak Selangor Terengganu WP Kuala Lumpur WP Labuan WP Putrajaya
Preferred Contact Time No preference Morning Afternoon Evening
Area – Please Select – Air Tawar Ajil Al Muktafi Billah Shah Alam Impian Alma Alor Gajah Alor Setar Ambang Botanic Ampang Hilir Ampang Jaya Ampang Ampang Ara Damansara Arau Asahan Asajaya Ayer Baloi Ayer Hitam Ayer Hitam Ayer Itam Ayer Keroh Ayer Lanas Ayer Tawar Bachok Bagan Ajam Bagan Datoh Bagan Jermal Bagan Lalang Bagan Serai Bahau Bakri Balakong Balik Pulau Baling Balingian Balok Bandar Baharu Bandar Baru Serting Bandar Botanic Bandar Bukit Raja Bandar Country Homes Bandar Damai Perdana Bandar Hilir Bandar Kinrara Bandar Menjalara Bandar Perda Bandar Pusat Jengka Bandar Puteri Klang Bandar Puteri Puchong Bandar Putra Permai Bandar Saujana Putra Bandar Sungai Long Bandar Sunway Bandar Tasik Selatan Bandar Tun Abdul Razak Bandar Tun Razak Bandar Utama Bangi Bangsar Bangsar South Banting Baram Barat Daya Batang Berjuntai Batang Kali Batang Melaka Batang Padang Batu Batu 9 Cheras Batu Anam Batu Arang Batu Arang Batu Berendam Batu Caves Batu Ferringhi Batu Gajah Batu Kawan Batu Kikir Batu Kurau Batu Manikar Batu Maung Batu Pahat Batu Uban Bau Bayan Baru Bayan Lepas Bayu Damansara Beaufort Bebuloh Bedong Behrang Stesen Bekenu Bekok Belaga Belawai Belukut Beluran Bemban Benta Bentong Benut Bera Berancang Berapit Bercham Bertam Bertam Malim Bertam Ulu Beruas Besut Betong Bidor Bintagor Bintulu Bongawan Bota Brickfield Brinchang Bukit Beruang Bukit Besi Bukit Bintang Bukit Dumbar Bukit Fraser Bukit Gambir Bukit Indah Bukit Jalil Bukit Jambul Bukit Kalam Bukit Katil Bukit Kayu Hitam Bukit Keramat Bukit Kuda Bukit Ledang Bukit Mertajam Bukit Minyak Bukit Pasir Bukit Prima Pelangi Bukit Puchong Bukit Rakit Bukit Rambai Bukit Rotan Bukit Serendek Bukit Subang Bukit Tambun Bukit Tengah Bukit Tunku Buntong Butterworth Cameron Highlands Cangkat Chaah Changkat Jering Changkat Keruing Changlun Chemor Chenderiang Chenderong Balai Cheng Chenor Cherang Ruku Cheras Cheras Chikus Country Heights Country Heights Damansara Cukai Cyberjaya Dabong Dalat Damak Damansara Damansara Damai Damansara Heights Damansara Intan Damansara Jaya Damansara Kim Damansara Perdana Damansara Uptown Damansara Utama Daro Debak Denai Alam Dengkil Desa Pandan Desa Park City Desa Petaling Desa Tebrau Dong Dungun Durian Tunggal Durian Tunjung Endau Enggor Engkilili Falim Ganggarak Gelang Patah Gelugor Gemas Gemencheh Genting Highlands Georgetown Gerik Gerisek Gersik Gertak Sanggul Glenmarie Gombak Gombak Gopeng Greenlane Gua Musang Guar Chempedak Gugusan Manjoi Gugusan Taib Andak Gunung Rapat Gurun Hilir Perak Horizon Hills Hulu Kelang Hulu Langat Hulu Perak Hulu Selangor Hulu Terengganu Hutan Melintang Inanam Intan Ipoh Ipoh Garden Jalan Ipoh Jalan Klang Lama (Old Klang Road) Jalan Kuching Jalan Sultan Ismail Jasin Jawi Jelapang Jelebu Jeli Jelutong Jementah Jempol Jenjarom Jeram Jeram Jerantut Jerteh Jinjang Jitra Johol Johor Bahru Johor Jaya Juasseh Julau Juru Kabong Kahang Kajang Kaki Bukit Kampar Kampong Gajah Kampong Kepayang Kampung Gajah Kampung Kenangan Tun Dr Ismail Kampung Pandan Kamunting Kangar Kanowit Kapar Kapit Karak Karangan Kayu Ara Kelana Jaya Kelebang Kem Desa Pahlawan Kemaman Kemasik Keningau Kenny Hills (Bukit Tunku) Kepala Batas Kepala Batas Kepong Keramat Kerian Kerinchi Kerling Kerteh Ketereh Kiansom Kijal Kilan Kinta KL City KL Sentral Klang KLCC Klebang Kluang Kodiang Kota Kota Belud Kota Bharu Kota Damansara Kota Iskandar Kota Kemuning Kota Kinabalu Kota Kinabatangan Kota Marudu Kota Samarahan Kota Sarang Semut Kota Setar Kota Tinggi Krubong Kuala Balah Kuala Berang Kuala Kangsar Kuala Kedah Kuala Kerai Kuala Ketil Kuala Klawang Kuala Krai Kuala Kubu Baru Kuala Kurau Kuala Langat Kuala Linggi Kuala Lipis Kuala Muda Kuala Nerang Kuala Penyu Kuala Perlis Kuala Pilah Kuala Rompin Kuala Selangor Kuala Sepetang Kuala Sungai Baru Kuala Terengganu Kuang Kuantan Kubang Pasu Kubang Semang Kuchai Lama Kuching Kudat Kukup Kulai Kulim Kunak Kupang Labis Labu Lahad Datu Lahat Lajau Lambor Kanan Lanchang Langgar Langkap Langkawi Larut Lawas Layang Layang Layang-Layangan Ledang Ledang East Ledang Heights Lembah Pantai Lenggeng Lenggong Likas Limbang Lingga Linggi Long Lama Lubok Antu Lubok China Lubok Temiang Lumut Lunas Lundu Lurah Bilut Lutong Luyang Machang Mak Mandin Malim Nawar Mambang Diawan Mambau Manjung Manong Mantin Maradong Maran Marang Marudi Masai Masjid Tanah Matang Matu Melaka Jaya Melaka Raya Melaka Tengah Melor Membakut Mengkarak Menglembu Mentakab Menumbok Merbok Merlimau Mersing Meru Mid Valley City Minden Heights Miri Mont Kiara Mount Austin Muadzam Shah Muar Mukah Mutiara Damansara Nabawan Nagalang Nanga Medamit Niah Nibong Tebal Nilai Nilai Nusa Bestari Nusajaya Others Others Others Others Others Others Others Others Others Others Others Others Others Others Others Others Others Padang Besar Padang Meha Padang Rengas Padang Serai Padang Tengku Padang Terap Pagoh Pajam Paka Paloh Pamol Panchor Pandan Indah Pandan Jaya Pandan Perdana Pantai Pangkor Pantai Pantai Dalam Pantai Remis Papar Parit Parit Buntar Parit Jawa Parit Raja Parit Sulong Pasir Gudang Pasir Mas Pasir Panjang Pasir Puteh Pasir Puteh Pasir Puteh Patau-Patau Patau-Patau 2 Pauh Pauh Jaya Paya Terubong Pedas Pekan Pekan Baru Pekan Batu Pekan Lama (Old Town) Pekan Nanas (Pekan Nenas) Penaga Penampang Penang Hill Penanti Pendang Pengerang Pengkalan Hulu Perai Permaisuri Permas Jaya Permatang Kuching Permatang Pauh Permatang Tinggi Persiaran Gurney Petaling Jaya Pitas Plentong Pohon Batu Pokok Mangga Pokok Sena Pontian Port Dickson Port Klang Prai Puchong Puchong Puchong South Pudu Pulai Chondong Pulau Betong Pulau Carey Pulau Indah (Pulau Lumut) Pulau Ketam Pulau Langkawi Pulau Pinang Pulau Tikus Puncak Jalil Pusa Pusing Putatan Puteri Harbour Putra Heights Putrajaya Raja Uda Ranau Rancha-Rancha Rantau Rantau Panjang Rantau Panjang Rasa Raub District Rawang Relau Rembau Rembia Rengam Rengit Ringlet Roban Rompin Rompin Sabak Bernam Salak Selatan Sandakan Saratok Sarikei Saujana Sauk Scotland Sebauh Seberang Jaya Seberang Perai Sebuyau Sega Segamat Segambut Segambut Tengah Seirra Mas Sekinchan Selama Selandar Selayang Selekoh Selinsing Selising Semanggol Semeling Semenyih Semerah Semporna Senai Senawang Senggarang Sentul Sepang Seputeh Serdang Serdang Serdang Serdang Seremban Serendah Seri Gading Seri Kembangan Seri Manjong Serian Setapak Setia Alam Setia Eco Park Setia Indah Setia Tropika Setiawangsa Setiu Shah Alam Si Putih Si Rusa Sibu Sik Siliau Simpang Simpang Ampat Simpang Ampat Simpang Ampat Simpang Durian Simpang Empat Simpang Pertang Simpang Pulai Simpang Renggam Simunjan Sipitang Sitiawan Skudai Slim River Solaris Dutamas Song Spaoh Sri Aman Sri Damansara Sri Hartamas Sri Iskandar Sri Menanti Sri Petaling SS2 Station 18 Subang Subang Bestari Subang Heights Subang Jaya Sundar Sungai Ara Sungai Ayer Tawar Sungai Bakap Sungai Bangat Sungai Bedaun Sungai Besar Sungai Besi Sungai Buloh Sungai Buton Sungai Dua (Island) Sungai Dua (Mainland) Sungai Jawi Sungai Keling Sungai Koyan Sungai Labu Sungai Lada Sungai Lalang Sungai Lembing Sungai Mati Sungai Miri Sungai Nibong Sungai Pasir Sungai Pelek Sungai Penchala Sungai Petani Sungai Pinang Sungai Puyu Sungai Rambai Sungai Ruan Sungai Siput Sungai Sumun Sungai Udang Sungkai Sunway City Sunway SPK Damansara Taiping Taman Asean Taman Cempaka Ipoh Taman Desa Taman Duta Taman Malim Jaya Taman Mayang Taman Megah Mas Taman Melawati Taman Melawati Taman OUG Taman Sea Taman Seri Paya Rumput Taman Shamelin Taman Ttdi Jaya Taman Tun Dr Ismail Taman U-Thant Tambun Tambunan Tamparuli Tampin Tampoi Tanah Merah Tanah Rata Tangkak Tanjong Ipoh Tanjong Karang Tanjong Kling Tanjong Piandang Tanjong Rambutan Tanjong Sepat Tanjong Tualang Tanjung Aru Tanjung Bungah Tanjung Kidurong Tanjung Malim Tanjung Tokong Tapah Tasek Tasek Gelugor Tatau Tawang Tawar Tawau Technology Park Malaysia Telipok Telok Panglima Garang Teluk Bahang Teluk Intan Teluk Kumbar Temangan Temerloh Temoh Tenom Tikam Batu Timur Laut Titiwangsa Tldm Lumut Triang Trolak Trong Tronoh Tropicana Tuaran Tumpat Ujong Pasir Ulu Bernam Ulu Kinta Ulu Klang Ulu Tiram University Utara USJ USJ Heights USM Valdor Wakaf Baru Wangsa Maju Yan Yong Peng
The most suitable interior designer(s) will get in touch with you. We'll also notify you via email and/or SMS
Once the interior designer contacts you, work and speak directly with them
Send my request to other interior designers which are similar
Preferred Start Date – Please Select – January February March April May June July August September October November December
Accepted file types: jpg, gif, png, pdf, ppt, jpeg. We recommend to attach your floor plan for a better estimate. File must be less than 2MB.
Preferred Renovation Duration – Please Select – 1 month 2 months 3 months 4 months 5 months 6 months 7 months 8 months 9 months 10 months 11 months 12 months 13 months 14 months 15 months 16 months 17 months 18 months 19 months 20 months 21 months 22 months 23 months 24 months
Preferred Style No preference Asian Classic Contemporary Country Industrial Minimalistic Modern Others Retro Rustic Scandinavian Vintage Zen
Work with area rugs to become softer hardwood floors. Throw carpets give warmth and can easily add great texture, colour and personality to your current living space. Hardwood flooring surfaces are beautiful and effortless to keep but they be lacking the comfort that carpeted floors offer, particularly within the cooler months. Region rugs can also put fun and functionality in order to your living area . Use various of varying patterns plus fabrics together to show off your character. Or include several rugs of the particular identical pattern and material , or different textures although the same color. The particular possibilities are endless. An individual can change your place rugs to reflect typically the seasons using warmer shades and fabrics for chillier months and lighter types for the warmer periods of the year. Right now there are many lovely 100 % cotton , washable area rugs which usually are well suited for those properties with children. There actually is no reason precisely why a house with young kids cannot end up being an elegant one.
Add a dangling pot holder to your current kitchen. Kitchens are designed to be warm plus inviting. We spend significantly of our time within them whether it become for preparing meals, helping meals or entertaining. The hanging pot rack pays to elegance. Kitchens are designed to feel as even though they are in continuous use and a suspending pot rack certainly helps make one feel this method . In addition to searching so wonderful, (there are numerous sizes and styles available) additional cupboard space under is actually freed up in order to store other items. Hardly ever has anyone complained involving having too much storage space.
Differ your workout. Mix upward patterns and textures. Blend up old and brand-new , expensive and cheap. There`s nothing wrong with inserting family heirlooms alongside your own modern couch. Great insides decorators will tell a person that one of typically the most important aspect in order to decorating your property is that that reflects who you happen to be , your personality and your own style. A vintage Chippendale workplace that was your grandfather`s tells a story. That tells the story involving your past. The contemporary couch you became adoringly obsessed with and basically had to purchase furthermore tells a story, your current story, and there is usually no reason the offer and past can`t co-exist beautifully together. A similar could be said for artwork. You might not desire to place an art work by Salvador Dali on a single wall next to a new Monet, but there`s zero reason why they cannot become in the same space together. With fabrics whether or not it be furniture, mats or pillows, varied hues and patterns brings heat and texture into the being space.
Color or wallpaper your bookcases. This instant pop regarding color will brighten and even re-energize any room! It can amazing how something consequently simple as a cover of colorful paint may instantly energize and change your space. This integrated bookcase would be easy and ordinary minus the brilliant blue interior. Possibly the most basic and most inexpensive method to transform a boring room would be to apply a cover of paint somewhere unpredicted . Bookcases are an best place to start since you don`t need to color a large area. Various other fun places to include the pop of color consist of painting fireplace mantels, the particular insides of closets, hallways and ceilings.
Paint smaller bedrooms in softer, lighter shades to make the room think larger. The living place above is a wonderful sort of how to be able to maximize a small liveable space . A room of this kind of size provides the tendency to be able to seem cramped, however the significant windows, light colored wall space and ample utilization of mirror not only reflect typically the natural light pouring inside through the doors and the particular windows nevertheless the use regarding mirrors also provides optic illusion of space, producing the room seem greater than it actually will be . Conversely, darker colors will certainly make a room sense smaller. Even with typically the abundance of natural light-weight and the strategic holding of the mirrors, this particular room in a deeper shade could have an even more boxed-in feel with it.
Make use of decorative mirrors to include immediate light to your living area . As seen above, showcases may also be used to make a new small space feel much larger . For larger rooms, or perhaps any room with some sort of more limited amount regarding natural light, mirrors positioned directly across in the house windows , will add instant lighting . Decorative mirrors could also be used inside lieu of art in order to fill empty wall area . Large or small, mirror add light and sizing to your liveable space.
Regardless of whether you`ve just moved and looking for a fast , little home pick-me-up, or perhaps perhaps something better, generally there are some well-known interior design tricks that designers use that you simply too can quickly do with minimal work and cost. Sometimes typically the smallest things associated with finest impact. It could become digging in a looking glass , a painting, a light or even a herb. You want to ease your walls, brighten some sort of room, or increase heat to your living area. Have a look at these clever design and style as well as discover how they can encourage you!
Live green . Add plants to be able to your livable space . Add all of them to every room, smaller or large, few or perhaps many. Plants invariably is an economical means to accessorizing the space and adding coloring and texture. Not just are plants beautiful although many can clean family air and balance humidness . They can absorb toxins and remove harmful smells from the air. Zero home should be without having these wonderful greens!
Slip into anything more comfortable!. Slip protects frequently get an awful rap but they will be truly wonderful things. These people can function as a means that of changing your furniture`s look to reflect typically the seasons. These easily taken off coverings improve a superior look without constantly being concerned about people dirtying or perhaps spilling on your furnishings . Slip covers are excellent for rooms used often by children. Over some sort of white slip-covered couches provides air of an everyday , comfortable, easy yet advanced elegance.
Wicker baskets. Straw-plaited baskets are an affordable and elegant solution to put storage to any place . Baskets can be employed to store and screen books, architectural and design magazines, toys, towels and even blankets to name some sort of few. Place a number of little wicker baskets within the counter-tops in your kitchen in order to beautifully display and retail store your fruit and fresh vegetables.
Employ what you already possess to decorate. Many of us have got items in our property , probably packed up within boxes somewhere and haven`t given them a 2nd glance. Your property needs a few accessories. As opposed to running in order to the store, take a new good look at that which you already have. Trays, wood made , acrylic, metal or sterling silver can be on top rated of luggage racks, green tea carts, trunks, bedside furniture and coffee tables with regard to extra texture and dimensions . Arrange candles on these people , frames or pile textbooks on top of these people . Plates can be installed to create wonderful wall structure art. Art from little one`s books can be presented and hung in nurseries, children`s rooms or their particular bathrooms. You will end up being amazed at your expertise with what you currently have!
IMAGE COLLECTIONS : Modern Minimalist Interior Design And Renovation Project Price In