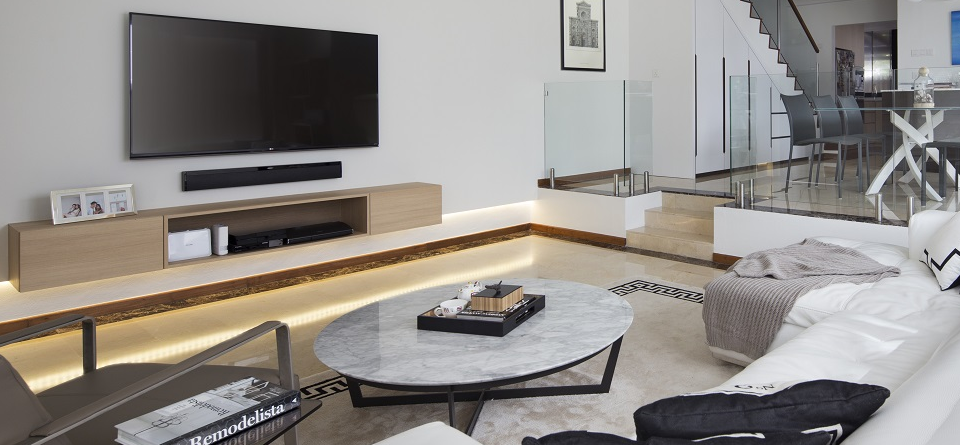 How To Identify 6 Popular Singapore Interior Design Styles
How To Identify 6 Popular Singapore Interior Design Styles
How To Identify 6 Popular Singapore Interior Design Styles
. . . . . . . . . . . . . . . . . . .
If you like to keep up with current styles, contemporary homes are for you. By its definition, contemporary designs are characterised by what is popular right now. Therefore, they are ever changing and can be a mixture of different eras, put together tastefully.
Eclectic interior design is a mishmash of styles, textures and colours in one room. Because it can seem so random, it treads the fine line between contrast and chaos and takes a keen eye to strike that balance. Done right, it can create an atmosphere that is charming, distinctive, imaginative and fun.
Traditional style interiors are comforting, classic and predictable. Everything is in place and of the same style. Detailed woodwork, sturdy, crafted and matching furniture are trademarks of the room that looks like it was put together meticulously.
ID: three-d conceptwerkeLocation: Edgefield PlainsCost of renovation for entire house: $80,000
Modern interior design is often confused with contemporary. While contemporary is defined by the now, modern is a style of its own and more timeless and iconic. Modern interiors are clean, neutral and unadorned, and the use of wood, leather and polished metal are prominent.
ID: Metamorph DesignLocation: Kim TianCost of renovation for entire house: $120,000
ID: MofasisLocation: Anchorvale DriveCost of renovation for entire house: $50,000
Vintage interior design is commonly misconstrued as retro, or old. However, it actually refers to a particular period in time – the glamorous 1940s. Extremely elegant, colours are soft with one or two bold colours for impact, and fabrics, luxurious. Vintage houses emit an old world vibe, but are never over-adorned.
The industrial interior comes from the manufacturing age and focuses on function. The look is raw, unfinished, achieved with rough surfaces and materials that suggest an industrial past. Wood and metal are used heavily, as are exposed pipes and ducts, cement screed, and vintage furniture. Done well, the style never looks sloppy, and can look highly coordinated.
ID: three-d conceptwerkeLocation: Mutiara CrestCost of renovation for entire house: $120,000
Minimalist in approach, Scandinavian design is renowned for simplicity, functionality and beauty. Scandinavian homes are understated, but of perfect craftmanship and elegant. Clean lines, openness, muted tones, minimal adornments and geometric forms dominate. If you like open, modern spaces, this is the style for you.
Transitional style is also commonly known as 'updated classic'. It is a blend of the classy and refined traditional style and simplistic contemporary style to create a uncomplicated design that epitomises harmony and elegance. Furniture used should focus on sophistication, comfort and practicality.
Your home is often a manifestation of your taste, character and quirks. Are you simple, traditional, classy, fun or idiosyncratic? Whatever you are, there is a style to reflect your personality.
As with Vintage, retro designs are not anything that is old. It refers to the styles inspired by 1960s decor, where psychedelic patterns and colours ruled. These designs came with the hippy movement and today, inject homes with sense of nostalgia and eclecticism.
ID: Project FileLocation: Grange HeightCost of renovation for entire house: $230,000
ID: Linear Space ConceptsLocation: Fajar Road (HDB)Cost of renovation for entire house: $75,000
ID: Boon Siew D'signLocation: Tampines (HDB)Cost of renovation for entire house: $37,000
Now that you know more about these different styles, which one speaks to you? Find more examples on the Qanvast app and also the interior designers who are specialised in the different styles suited for you.
Based on your requirements, we will recommend you up to 5 firms, with the Qanvast Guarantee.
ARTICLESGuideInside QanvastProduct ReviewsSpotlightRenovation JourneyInspiration
Here are the descriptions of nine styles as seen in Singapore's HDB and condos to get you started on identifying your own.
ID: three-d conceptwerkeLocation: Jervois RoadCost of renovation for entire house: $80,000
ID: VoilaLocation: Twin WaterfallsCost of renovation for entire house: $50,000
Related Images of How To Identify 6 Popular Singapore Interior Design Styles