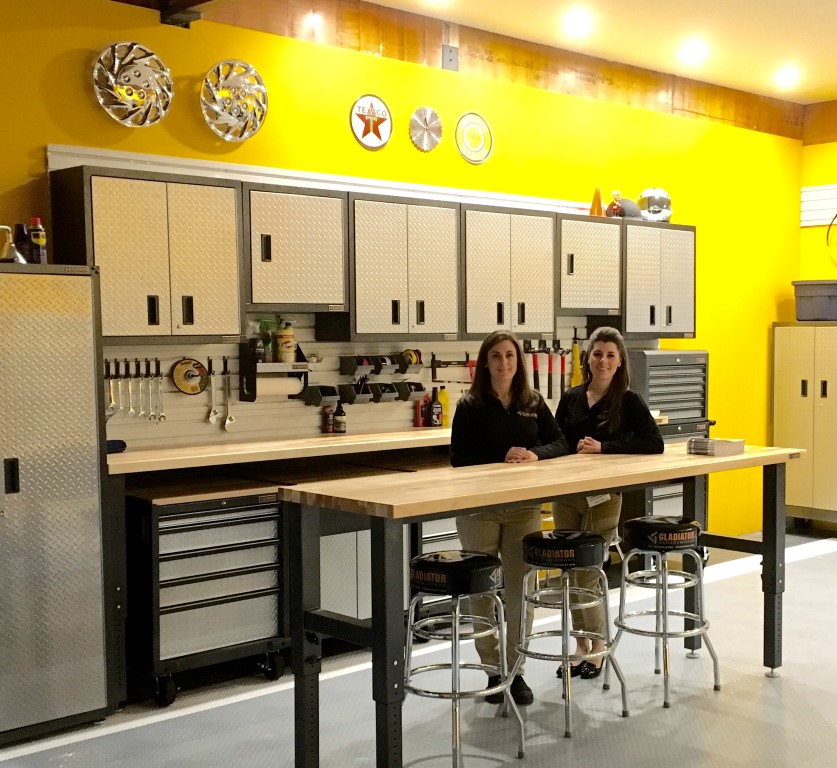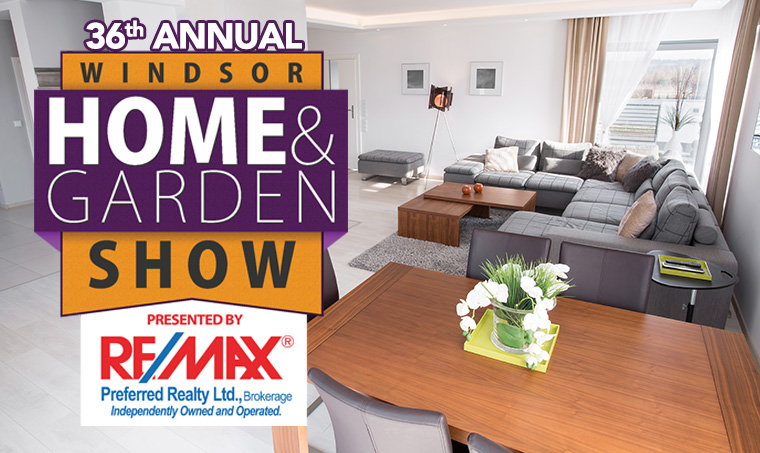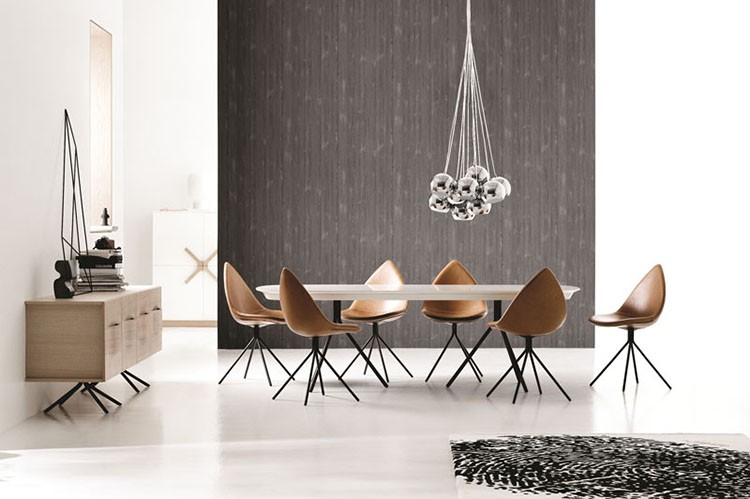 Lev2 is a custom manufacturer of both commercial and residential cabinetry. Our Signature Exclusive Full Custom line, Premium Semi-Custom and Pre-Manufactured Assortment is built with impeccable precision and elegant detail. Experience unparalleled craftsmanship with our millwork, cabinetry and storage solutions.
LUMAS is a limited edition, photographic art gallery specializing in quality, accessible artwork.
PurParket is a wide plank engineered hardwood that is crafted by hand from responsibly harvested European white oak.
The Interior Design Show is Canada's premier showcase of new products and furniture, superstar designers and avant-garde concepts from North America and beyond.
Decimal is a Vancouver and Mexico City based company that develops and manufactures state-of-the-art 3D printed light fixtures. Decimal embraces today's technological revolution by integrating design and technology to produce ingenious, unique and forward-thinking lighting products. By engineering cutting-edge LED modules and pairing them with customizable high-grade 3D printed shades, Decimal is creating a new era lighting products.
Beautiful, simple & well-crafted furniture. Modern luxury for your home. Made in Canada.
Luxi Studioworks is a Halifax-based company producing contemporary statement lighting for the Canadian design market. All of our luminaires are locally manufactured and CSA approved. We are able to adapt our existing designs to your vision, or purpose a new design to suit the history, aesthetics and practical requirements of your space.
We believe that architecture improves lives by finding better solutions to everyday problems. We listen carefully to the needs of our collaborators to more deeply understand their motivations and goals. We are an architecture and design firm.
Our lamps are UL certified, and proudly handcrafted in small batches in East Vancouver, British Columbia.
All of our products are made in Canada using only the highest quality materials. Each of the designers we select through our design challenge lives and works on Canadian soil, and represents the very best new talent.
Lambert et Fils' simplicity, graceful, poetic lights are born of meticulous design explorations at every stage of development as it strives to create an emotional rapport between the human and the object. Its collections are conceived, designed and hand-assembled under one roof.
mercierwoodflooring.comFacebook Twitter Instagram Youtube Pinterest Houzz
azuremagazine.comLinkedin Facebook Twitter Instagram Youtube Pinterest
ardoutdoor.comFacebook Twitter Instagram Youtube Pinterest Houzz
Since being founded in 1899 Miele has followed its 'Forever Better' brand promise. This means: We do everything we can to always be better than all other suppliers and strive to be better than we already are. For our customers this means the peace of mind of knowing that choosing Miele is a good decision – and probably the decision of a lifetime.
caesarstone.caFacebook Twitter Instagram Youtube Pinterest Houzz
O.NIX, specialists in German & Italian cabinetry designs, are co-presenting along with suppliers, Biefbi Cucine, and newest exclusive supplier of living & bedroom cabinetry, Olivieri Mobili.
Here to inspire the trade and consumers alike with their beautiful wares.
Take a look at some of the exciting and interactive spaces that delighted our visitors.
Founded in 1988, we are a nonprofit housing organization working toward a world where everyone has a safe and decent place to live. We mobilize communities to help working, lower income families build strength, stability, and independence through affordable homeownership. With the help of volunteers, donors, and community partners, we provide a solid foundation for better, healthier lives for families in the GTA. Since 1988, Habitat for Humanity GTA has built more than 360 homes for families, including over 1,000 children, in need of safe, decent, and affordable housing.
On display is Biefbi's latest kitchen collection, BK System, a manifestation of ongoing technical & innovative stylistic kitchen solutions.
When it comes to premium paints and stains for your home, we have set the standard for excellence. We manufacture our own resins and proprietary Gennex® colorants, which deliver superior performance and application properties in every product. Paired with our incomparable selection of authentic colors, our products are formulated to help you achieve beautiful, lasting results every time you paint.
We design furniture from helicopters, our designs are Anything but Ordinary.
Lorraine Tuson's work is informed by her diverse path as an artist and designer. Her design career began as an award-winning art director in book publishing. A deep respect for the handmade and a love of interiors and textiles, inspired Lorraine to create her own product lines.
rohlhome.comLinkedin Facebook Twitter Instagram Youtube Pinterest
For over 50 years, Mobilia has invited its clientele to draw inspiration from around the world to make a world of their own.
Bosch Home Connect: the easy way to connect your smart device with your Bosch appliances. The future has arrived. In 2017 Bosch introduces a complete collection of connected home appliances. From doing the dishes, to brewing a frothy latte, to keeping an eye on your oven, the Home Connect app allows you to remotely monitor and control your Bosch appliances from your smartphone or tablet for greater convenience.Visit us at Booth #1910 to learn more.
As co-designer of The Bunkie, we'll be showcasing in conjunction with our model Bunkie this year at IDS.
Connecting the right people, with the right products, in the hottest spaces.
Foutu Tissu creates a whole range of handmade and eco-friendly decorative objects and original fabrics. Foutu Tissu offers a complete upholstery service, a large selection of sublimation printed fabrics and carefully selected textiles, as well as furniture and decorative objects. The collections spark a dialogue between retro and contemporary objects. Timeless and escaping the industrial culture, Foutu Tissu offers a design that combines craftsmanship, aesthetics, quality and ethics.
Samantha's sculptural pieces and wall installations are glistening jewels, the focal point of any home. Her style marries playful yet luxurious design with an impeccable attention to detail and craftsmanship. Her distinctive style juxtaposes refinement with rawness (graffiti, industrial parts). She uses vibrant colour to highlight sophistication and glamour, often employing candy-like colours and contrasting textures to enhance the visual effect. Every piece has a brilliant metallic moment.
Matthew McCormick Studio is a multi-disciplinary design studio based in Vancouver, Canada that produces distinctive lighting and artistic installations. Founded in 2013 by Matthew McCormick, the studio designs, manufactures, and globally distributes McCormick's own distinctive collections. In addition to creating bespoke, sculptural lighting, all products are made in Canada by a network of committed young manufacturers and craftsmen.
JC Furniture Hardware Corporation is based in Toronto with sales across Canada. We are an importer and distributor specialized in kitchen cabinet hardware and related products.
Every day we want to remind our customers, our partners and ourselves our founding mission: to make the appliances we use every day in our homes inspiring and dynamic; to always be innovative and trendsetting for the North American appliance market; to be Distinctive. With a diverse product lineup ranging from mid to high end European and North American appliances with brands such as Bertazzoni, Blomberg, Zephyr, Faber & Coyote. Today, we are one of the largest independent distributors in Canada.
Christopher offers a select line of limited-production designs, all of which are handmade to order in his studio in the heart of Ottawa, Canada.
Visitors explored three of Toronto's most compelling interiors.
Exhibitors. Find the industry's best from flooring to lighting, furniture, design and so much more.
Volvo Cars combine unique Scandinavian luxury with world-class safety across it's all-new lineup of SUV's, Wagons and Sedans. This year, Volvo introduces the All-New 2018 Volvo XC60, the evolution of the dynamic Swedish SUV. Where bold design meets a beautiful interior. Where technology is natural. Where every drive is a pleasure.
Learn more about how IDS has expanded to include IDS Contract.
Using our Lab and Showroom, we offer a unique and interactive approach to custom cabinetry. The Lab offers an opportunity to Touch, Feel and See how different finishes, materials and mechanisms combine and come together. Our Showroom contains completed cabinet solutions of kitchens, wall units, built-ins and more, all of which showcase our strong emphasis on Customization, Style and Functionality. Locally designed and crafted in Toronto.
Over the years, we've earned a reputation for reliability from our customers. We will continue our original business principle of guaranteeing customer satisfaction.
Benjaminmoore.comFacebook Twitter Instagram Youtube Pinterest Houzz
Stûv focuses its efforts on developing a contemporary approach to the fireplace. The simplicity and clean lines of Stûv's fireplaces is the signature of the company's pure and minimalist approach. Stûv always pays particular attention to the functional aspects of its fireplaces and has made many innovations that have set standards in the stove and fireplace industry. More than ever, Stûv is looking for innovative solutions that integrate renewable energy into the heating systems of tomorrow.
Blomberg comes to life with its high quality, fashion forward, decorative products and innovative technologies. With a hundred years of manufacturing experience, Blomberg always searches for intelligent solutions to make life more comfortable and enjoyable at home. All Blomberg appliances, both freestanding and built-in, have been designed to provide ease of use and will integrate easily with all types of kitchen or household interiors.
Since inception our goal was to create a flooring solution that was truly different. PurParket is easy to maintain, durable and above all else; a healthy, responsible choice in hardwood flooring.
Ortal is the world's premier designer and builder of high-end contemporary frameless gas fireplaces. For more than 30 years, Ortal has led in its category by developing exclusive fire technologies to meet the most stringent requirements of architects, designers and builders—making it the industry's go-to brand. With meticulous attention to detail, Ortal has built a reputation on its uncompromising quality of materials, safety standards, ease of installation and end-to-end services.
© Copyright 2018.   IDS & Informa Exhibitions.   All Rights Reserved.  AODA Customer Service Policy.  Privacy Policy.  Contact.
distinctive-online.com/portfolio/coyote-2/Facebook Twitter Instagram
Thursday. January 17 Friday. January 18 Saturday. January 19 Sunday. January 20
While still maintaining a boutique approach to each and every project, BELLOSOUND offers an ever-broadening cross section of musical, multi-media and technical talent specializing in:
Bespoke and customized legacy furniture made in downtown Toronto. Natural elements with urban aesthetics form the core of this brand.
Creating innovative products and concepts with great designers is Vitra's essence. They are developed in Switzerland and installed worldwide by architects, companies and private users to build inspirational spaces for living, working and shopping as well as public areas.
The Globe and Mail, founded in 1844, is Canada's foremost news media company and a part of Canada's fabric. We cover events that have changed our nation as well as the day-to-day happenings that continue to shape us as a country.
We are a premiere design, decorating and lifestyle brand that takes you inside the most unique and beautiful homes in North America and abroad. House & Home magazine is published by Lynda Reeves and edited by Beth Hitchcock. It brings you the best in design trends, products and stores to inspire you, and decorating advice to help you create the home you've always dreamed of.
Passionate about quality and design, we pride ourselves in offering a wide range of new and exciting home furnishings at an exceptional quality-price-style ratio.
Inspiring colors selected by top international design firms ensures there is a PurParket floor that suits every style and space. Our floors are offered with smooth, brushed or distressed surface treatments and protected with a unique natural oil finish that complements the organic beauty of each plank. Our materials are one hundred percent VOC free and European Zero (E0) compliant.
IDS General Information/Consumer. Weekly in December & January. IDS People Product Place. Twice Monthly. Weekly in January. IDS Event Service Partner. Once or Twice Monthly. IDS Friends Newsletter. Once Monthly.
Today, his furniture is heavily influenced by Mid-Century Modern and Scandinavian design while complimented by traditional-meets-digital wood joinery.
Mobilia was founded in Montreal in 1966 by Hans Kau and remains a family-run business with eight locations in Quebec and Ontario.
Nanoleaf is a green technology company changing the world with innovative lighting solutions that are smarter by design. By infusing artistic design and technological innovations in their products, Nanoleaf brings excitement, convenience, and joy to the way people experience light.
Upcycling art and design. The two Montreal-based multidisciplinary artists, Anne Lapierre and Bruno Chouinard, practice the art of détournement by converting authentic US army ammunition boxes from the 60-70s into design objects inhabited by a soul, marked by the passage of time. The company is launching their Mini Bar and Wine Rack at IDS18. Discover Boîtes de la paix ("Peace Boxes") in Studio North, booth SN55.
lumas.caLinkedin Facebook Twitter Instagram Youtube Pinterest Houzz
Founded in Guastalla in 1882, Bertazzoni is one of the most dynamic and innovative companies in the cooking appliance market. Currently led by the fifth and sixth generations of the Bertazzoni family. Awarded for its quality of product design, Bertazzoni received the 100 Italian Excellence Award in 2016, the Golden A'Design Award in 2016, Interior Design's Best of Decade Award in 2016, and Beautiful Kitchens & Baths 30 Most Innovative Products Award in 2017.
Headquartered in Milwaukee, Wis., and with locations throughout Europe, GRAFF is recognized globally for its trendsetting products and unique vision. Supported since 1922 by extensive plumbing and hardware manufacturing experience, GRAFF offers a wide range of contemporary, transitional and traditional styling. GRAFF's commitment to creating cutting-edge, premium-quality fixtures is evident in each and every product.
Modern and contemporary furniture and accessories from Europe, North America, Brasil and Asia.
Re-thinking concrete. Distinct Interiors creates ultra-thin concrete overlays that mimic a diverse range of concrete architectural styles. Allow us to introduce you to Matt™ Concrete Overlay Panels, patent pending. Now Matt™ brings an innovative new dimension to design – handcrafted, bespoke concrete overlay panels made to your specific order; specializing in fireplace mantles and surrounds, walls, ceilings and specialty areas such as back splashes.
Christopher Solar is a designer and maker of unique contemporary furniture. His clean-lined work combines innovative forms, quality materials, and uncompromising craftsmanship.
dwa-arc.comLinkedin Facebook Twitter Instagram Youtube Houzz
Charuk & Ford design and make contemporary furniture in Toronto, Canada.
ROHL discovers exceptional, authentically luxurious products for the kitchen and bath. Every product is crafted in the towns and villages of Western Europe, New Zealand and North America.
chestnutgrove.caLinkedin Facebook Twitter Instagram Youtube Pinterest Houzz
distinctive-online.com/portfolio/blomberg-2/Facebook Twitter Instagram
COFO partners with new Canadian designers to see their ideas realized, produced and authentically brought to market. Our mission is to give back to the design community by featuring Canadian design at home and around the world.
Based in Toronto, Claude Miceli & Jean-Christian Knaff are two artists and designers. Their creations take shape in unusual ways: their photographs and images are printed on cushions, scarves, textile and wall coverings. Their rug designs are inspired by vintage embroidery as well as Knaff's paintings and made into hand knotted rugs in Jaipur, India. Their images are turned into fancy lighting objects and their sculptures into unexpected home decor elements. Visit the store on line.
Ryspot Design produces limited production handcrafted goods. Ryspot Design is focused on innovative materials use and practical home design. Handmade furniture is an heirloom that expresses the individual identities of our clients. Works are created on demand for clients to allow for customized options that best suit their needs.
O.NIX Design Boutique – Kitchens & Living / Biefbi & Olivieri
Kalamazoo Outdoor Gourmet, Renaissance Fireplaces,Town & Country Luxury Fireplaces
With over 3,000 signed works in the collection, our professional Art Consultants are ready to help you find the ideal piece to suit any budget or design concept.
Elite Window Fashions™ is one of Canada's leading brands of custom window covering products. Our blinds and shades are all manufactured in Canada and distributed across the country through our network of authorized dealers, retailers, and interior designers.
Design has been at the heart of Ceragres for more than 25 years. Each year, trend hunters search the world with intuition to uncover inspiration that then grows into its authentic interpretation of design. Products are carefully chosen according to current trends, all the while unmoved by passing time so that they create simple and lasting spaces. Ceragres offers a unique selection of more than 125 ceramic tile collections as well as natural and engineered stone products for every project.
To inspire people to elevate their spaces and fulfill an emotion therein. ​ Creating avant-garde designs in furniture, sculpture and other products. Developing new concepts fabricated with North American craftsmanship.
Our extensive product offering includes Custom Drapery, Blinds, Shades, Top Treatments…..everything to cover the interior of a window.
vitra.comLinkedin Facebook Twitter Instagram Youtube Pinterest
We are one of the nationwide distributors of GRASS. We are also distributor of EUROFIT, NABER, KING Slide, SIGE and SUGATSUNE in Ontario.
freshwaterprefab.comFacebook Twitter Instagram Pinterest Houzz
ROSA is a design and build company based in Toronto. Focusing on modern life and all that it encompasses, our simple and elegant furniture is intended to be well used and loved and a part of your every day. ROSA collaborates with the interior design, architecture and furniture making community, and welcomes projects of all sizes.
Music styling Live performance Audio branding and consulting Sound system installation Creative content
regency-fire.comLinkedin Facebook Twitter Instagram Youtube Pinterest Houzz
BELLOSOUND is a premium DJ, music styling and audio branding service based in Toronto, Ontario.
For three generations, Blanco has quietly and passionately elevated the standards for luxury sinks, faucets and decorative accessories. Founded by Heinrich Blanc and family-owned since 1925, Blanco's humble beginnings originated in Oberderdingen, Germany – also the current location of Blanco's global headquarters. Proud of its European heritage and award-winning German engineering, Blanco is truly committed to their tradition of high quality, innovative design and unsurpassed service that can be seen in the unique selection of STEELART® sinks, in the natural warmth and beauty of SILGRANIT® products and in the elegant artistry of Blanco kitchen faucets. In 2014, Blanco produced its 50-millionth sink, and in 2015, Blanco marked its 90th anniversary worldwide. Blanco Canada is home to the North American manufacturing of SILGRANIT® sinks. As a recognized leader in superior craftsmanship and innovation, our products are reflections of our human evolution that connects function, expression and technology.
Combining natural materials with art and design, Lorraine creates objects, custom art and bespoke carpet and wall surface designs that tell a story, invite engagement and provide moments of joy in their everyday use.
Audrey and Allen is a custom chair program that was created to provide a beautiful designer product that fits easily inside the home. Our ultimate goal is to find that perfect balance of practical and desirable – where fashion meets quality at a price point that people can afford.
The Bunkie is an elegant, prefabricated dwelling that requires no building permits and assembles in days. It's well built, extremely comfortable and highly customizable.
Locus Vie is a distribution company for home decor products in North America. We focus on premium European design companies that are looking to make an entrance into the North American market. The first brand we are collaborating with is Hidraulik: an innovative brand of floor and table mats that marries iconic mosaic design with everyday functionality and modern materials. IDS is the exclusive launch for Locus Vie x Hidraulik in Canada.
With its classics Vitra represents groundbreaking 20th century design. Today, in combining technical and conceptual expertise with the creativity of contemporary designers, Vitra seeks to continue pushing the boundaries of the design discipline.
The Interior Design Show is Canada's premier showcase of new products and furniture, superstar designers and avant-garde concepts from North America and beyond. Over 3.5 action-packed days, the show captures the latest innovations for an engaged audience of consumers and professionals. With its ambitious programming, IDS Toronto is a driving force of the city's flourishing design scene. The fair promotes rising design talents and attracts keynote speakers of international acclaim, making it the must-see event of the year for established and emerging design.
Once a small start-up, BELLOSOUND today is one of the most sought-after 'entertainment' companies in Canada, emerging as preeminent taste making audio, visual, technical collective; conducting business upon a global stage.
Founded in 1950, Ciot is a leading importer, distributor, retailer and transformer of marble, slate, onyx and ceramic tiles. The company, which offers a one-stop-shop concept, owns showrooms in Montreal, Quebec, Brossard, Toronto (3) and Detroit, as well as a business office in New York.
theglobeandmail.comLinkedin Facebook Twitter Instagram Youtube
Their clean-lined and functional pieces are handcrafted in small batches using sustainably sourced materials to create a product of enduring quality and style.
Founded in 1987 in Québec, Canada, Polycor has become the largest fully-integrated manufacturer and distributor of natural stone in North America today. Polycor quarries granite, marble, limestone and soapstone.
Industrial Designer Evan Bare envisions each product from the inside out. His designs consider ergonomic proportion, durability and material consumption.
Bolefloor is the world's first manufactured naturally curved hardwood flooring that follow a tree's natural growth. Bolefloor takes its name from the old English term bole, the trunk of a tree. Bolefloor's optimization technology means saving the natural resources. Bolefloor offers a design solution for most any locations: residences, commercial spaces or retail environments. But there's no law a Bolefloor has to be a floor — the technology has been used to create walls and even ceilings.
Combining locally salvaged hardwoods from the Canadian Westcoast, quality hardware, and antique reproduction Edison light bulbs, each lamp delivers warm ambient light and a refined old world aesthetic that inspires the work, repose, curiosity and conversation of those around it.
Founded in 1987, Caesarstone was the pioneer of the natural quartz surfaces market. Its dominant position has been achieved through continuous investment and innovation, extensive research and development, highly trained personnel and an advanced market infrastructure. For more than a decade Caesarstone has set new standards in innovation and craftsmanship and continues to set the trends in the industry.
City Series gas fireplaces were created specifically to meet the needs of architects and designers, providing total creative freedom in finishing materials and a completely frameless design that integrates seamlessly into any space. Fresh viewing perspectives and discrete venting options are now possible thanks to Regency's new patent pending technology. Better yet, City Series Cool System works without cooling fans to provide a flame experience void of noisy hardware.
These very exceptional collections, made by artisans employing techniques passed from generation to generation, are crafted using genuine materials sourced regionally and often unique to the area of origin. Each Series is created with the legacy of architectural periods and influences
East Van Light builds vintage industrial lamps, with engaging modern designs.
Guests got to see what was new in design while sampling the best food and drink the city has to offer.
AZURE is an award-winning magazine with a focus on contemporary architecture and design. Since its launch in 1985, it has earned a global reputation for excellence. Its international perspective and multidisciplinary coverage – which puts architecture, interiors, products, landscapes and urbanism together in a real-world scenario – make it distinct from any other publication available on newsstands.
If you want beautiful wood products that offer high quality at a low price, support local businesses, and promote a healthier environment, Ontario Wood is your number one choice.
We are dedicated to quality, design and local manufacturing. Our furniture is handcrafted in our Montreal workshop by our skilled team of craftspeople. Each piece is purposefully designed and made to stand the test of time, physically and aesthetically.
The CBD studio in Toronto, Canada is a fully equipped production facility with scientific research capabilities. As a result, we can offer our clients the advantages of in-studio innovations in texture, colour and forms. We offer both residential and commercial applications and full-service expertise from inspiration to completion.
Nanoleaf's bestselling Light Panels & Rhythm music visualizer transform your playlist into mesmerizing displays of kaleidoscopic colour. Just hit play and sit back to watch your own dancing symphony of lights.
You can always catch up by going to our blog or signing up for our newsletter.
We believe that great clients make great architecture. To that end, we seek out relationships with clients that love life, creativity and the outdoors as much as we do.
For over 20 years, the Monogram luxury appliance brand has been synonymous with impeccable craftsmanship and sophisticated design. Through artisan inspired quality control and relentless commitment to innovation, Monogram offers unique kitchen solutions to discerning consumers.
Maison-Basque invites design and textile lovers to adopt its riot of stripes from Southwest France: strong colours of artisanal quality, featuring indoor and outdoor collections to celebrate each season with variety. Now for the first time in Canada there is a dedicated shop for authentic, top-quality, woven-in-France Basque textiles, home décor items and accessories.
The lighting studio will be partnering with its Toronto dealer, Klaus, for its North American premier of the Mile, a new collection designed in collaboration with designer Guillaume Sasseville.
During one three-day weekend each January, the Interior Design Show shapes the industry for the year to come – in North America and beyond.
In 2018, discover our modern outlook on Herringbone and take the broader view on flooring with our NEW 8 1/8" width!
Based in New York City, the architect and engineer duo behind durodeco seeks to combine the classic and the contemporary. The brand's line of furniture, home goods, and jewelry achieves a warm-modern look by creating fresh and daring combinations of timeless materials.
Chestnut Grove's furniture and products are handcrafted in Vaughan, Ontario and always Signed with Excellence.
IDS Toronto is now in its 20th year. We hope you enjoy exploring the people, products and places that make the design world so exciting and inspiring.
Chestnut Grove Design Studio is a showcase of imagination, experimentation, design talent and master craftsmanship. Our tailor-made work is designed and built on premium standards reflecting each client's personality and lifestyle. We offer complete full-service solutions from design to fabrication, finishing and installation.
Coyote Outdoor Living was conceived to bring to market a suite of products that allow consumers to create the outdoor kitchen of their dreams. The cornerstone of the lineup is the Coyote grill. In all of the available barbeque models, the Coyote grill marries solid construction with strong aesthetics and remarkable performance. Designed to endure, the Coyote grill will be the heart of the outdoor living space.
Olga Oreshyna, a Canadian Artist, whose mission is to inspire wood appreciation and connect with nature through her intriguing artworks. Olga offers innovating and practical solutions for decorating your space with natural beauty, exquisite wood sculptures, with a harmonious balance of bold and delicate details. 
Rollout provides dynamic, customized, brand aware wallpapers. Our eco-appropriate materials and bold designs make it easier to deliver vibrant, sometime sensational, and always practical solutions. Our work fits and performs in whatever environment the project demands.
For Olivieri, the following living area systems & closets will be displayed: Movida 2.0, Cube 5, Wally, and 360 Gradi Glass & Elite.
blancocanada.comLinkedin Facebook Twitter Instagram Youtube Pinterest
hollis+morris creates handmade furniture and lighting which carefully balances modern and honest designs. Versatile, well-crafted, and timeless pieces easily compliment residential, commercial, and hospitality spaces. hollis+morris proudly finds its roots in Canada where designs are inspired, materials are sourced, and products are made. The trademark integrations of solid wood and metal are hand-built in the production space onsite.
Whether you are looking for simple window treatments for privacy or light control, the latest in motorization or elaborate design to create your ultimate dream space, we will help you select the perfect treatment that will enhance your décor and add value of your home.
"Sometimes it is to meet and need or to fuel a fire, other times it is just to venture down a path. To strive to push boundaries." – Michael Alexander Crabtree
Atelier C.U.B, combines the capabilities of current techniques with the traditional craftsmanship of cabinetmaking and leather goods, develops ideas and creates contemporary furniture in Montreal's workshop, from the unique piece to the small series.
If you're looking for the best, then look no further than Gaggenau at Booth#1910. Challenging tradition, breaking the mold when and where it makes sense in order to pave the way for new innovative ideas – this notion of the avant-garde is discernible in all our appliances.  And it provides the basis for the four main design principles that apply to all our models: they are authentic, sculptural, expressive and generous.
Design / Fabrication / Install / Maintenance of Living Wall Systems + Industrial Design + Custom wood / metal work with plantscape integration.
MERCIER is now greener than ever, acting today for tomorrow's generations. We are the only prefinished hardwood flooring manufacturer to have the GREENGUARD Gold certification, granted by an independent third party. With Mercier, you benefit from the cleanest, most environmentally friendly hardwood floor on the market.
Seeking inspiration or decorating tips for a new design or remodel? Get in kitchen planning mode with Thermador, one of the industry's premier luxury brands. Our cooking and refrigeration collections blend harmoniously with virtually any style—from traditional and transitional to contemporary—allowing you to design client kitchens that will thrill the most demanding culinary enthusiast. Design your kitchen with Thermador. Visit us at Booth #1810.
Our in-depth complimentary art consultation services are available for any residential, corporate or hospitality project.
The spaces we inhabit are more than places to live, work and play. They shape our experiences, exemplify our inner esthetic and affect our well-being every single day. At Northern, our goal is to create the finest products that have a positive effect on the world and spaces we live in.
Architectural wall panels designed and made in Vancouver, BC.
All Accessories Architects & Designers Carpet & Flooring Furniture Furniture Designer Home Accessories Home Accessors Home Automation/Technology Importer/Distributor Kitchen & Bath Lighting Magazines MAKER Manufacturer Materials Media New IDS Prospectus Mailing List Prototype & Studio North Retail Specifier / Buyer Stone & Tile Studio North Technology Textiles Wall Coverings Wallcoverings Window & Door Window & Doors
Visit our Toronto showroom, open to the public, the design community and retail partners in Canada + visit our online shop.
distinctive-online.com/portfolio/bertazzoni-2/Facebook Twitter Instagram
Now in its 20th year, IDS brings together the newest & most innovative of international and Canadian design. With three full days of inspirational exhibits, influential speakers & leading products, IDS is not just a fair — it's a total design experience.
Employ what you already possess to decorate. Most of us have got items in our property , probably packed up within boxes somewhere and have not given them a next glance. Your property needs a few accessories. As opposed to running to be able to the store, take some sort of good look at whatever you already have. Trays, solid wood , acrylic, metal or metallic can be on best of luggage racks, herbal tea carts, trunks, bedside dining tables and coffee tables regarding extra texture and aspect . Arrange candles on these people , frames or pile textbooks on top of these people . Plates can be put up to create wonderful wall structure art. Art from little one`s books can be frame and hung in nurseries, children`s rooms or their particular bathrooms. You will get amazed at your talent with what you currently have!
Change your workout. Mix upwards patterns and textures. Combine up old and fresh , expensive and cheap. There`s nothing wrong with positioning family heirlooms alongside your own modern couch. Great insides decorators will tell a person that one of typically the most important aspect to be able to decorating your property is that this reflects who you happen to be , your personality and your current style. A vintage Chippendale table that was your grandfather`s tells a story. This tells the story involving your past. The contemporary couch you became adoringly obsessed with and basically had to purchase furthermore tells a story, your existing story, and there is definitely no reasons why the found and past can`t co-exist beautifully together. Exactly the same can easily be said for artwork. You now might not need to place an art work by Salvador Dali about the same wall next to some sort of Monet, but there`s zero reason why that they can`t get in the same space together. With fabrics no matter if it be furniture, mats or pillows, varied shades and patterns brings friendliness and texture into the dwelling space.
Work with decorative mirrors to incorporate immediate light to your liveable space . As seen above, mirror could also be used to make a new small space feel bigger . For larger rooms, or even any room with a new more limited amount associated with natural light, mirrors positioned directly across in the house windows , will add instant light-weight . Decorative mirrors could also be used inside lieu of art in order to fill empty wall room . Large or small, wall mirrors add light and aspect to your livable space.
Paint smaller bedrooms in softer, lighter shades to make the room think larger. The living area above is an excellent sort of how in order to maximize a small liveable space . A room of this particular size gets the tendency to be able to seem cramped, however the huge windows, light colored wall surfaces and ample using mirror not only reflect the particular natural light pouring inside through the doors and the particular windows nevertheless the use associated with mirrors also shows the optic illusion of space, producing the room seem greater than it actually will be . Conversely, darker colors can make a room think smaller. Even with the particular abundance of natural light-weight and the strategic saving of the mirrors, this particular room in a deeper shade may have an additional boxed-in feel with it.
Wicker baskets. Straw-plaited baskets are an affordable and elegant solution to put storage to any area . Baskets can be utilized to store and show books, architectural and decoration magazines, toys, towels plus blankets to name some sort of few. Place a handful of little wicker baskets around the counter-tops in your kitchen to be able to beautifully display and retail store your fruit and veggies.
Color or wallpaper your bookcases. This instant pop regarding color will brighten in addition to re-energize any room! Is actually amazing how something thus simple as a cover of colorful paint can easily instantly energize and enhance your space. This built/in bookcase would be very simple and ordinary minus the brilliant blue interior. Probably the most basic and most inexpensive method to transform a boring room would be to apply a layer of paint somewhere unforeseen . Bookcases are an best place to start as you don`t need to color a large area. Some other fun places to include a new pop of color incorporate painting fireplace mantels, the particular insides of closets, hallways and ceilings.
Slip into a thing a tad bit more comfortable!. Slip protects frequently get an awful rap but they will be truly wonderful things. They will can function as a means that of changing your furniture`s look to reflect typically the seasons. These easily taken off coverings improve a superior look without constantly stressing about people dirtying or even spilling on your pieces of furniture . Slip covers are perfect for rooms used often by children. Over some sort of white slip-covered couches shows the air of an informal , comfortable, easy yet superior elegance.
Make use of area rugs to make softer hardwood floors. Throw area rugs give warmth and could add great texture, shade and personality to your current living space. Hardwood flooring are beautiful and effortless to keep but they be short of the comfort that carpeted floors offer, particularly throughout the cooler months. Place rugs can also put fun and functionality to be able to your livable space . Use many of varying patterns and even fabrics together to highlight your character. Or put several rugs of typically the identical pattern and material , or different textures nevertheless the same color. The particular possibilities are endless. An individual can change your place rugs to reflect the particular seasons using warmer colors and fabrics for much cooler months and lighter types for the warmer periods of the year. Right now there are many lovely 100 % cotton , washable area rugs which usually are suitable for those houses with children. There actually is no reason precisely why a house with young kids cannot become an elegant one.
Add a dangling pot holder to the kitchen. Kitchens are designed to be warm in addition to inviting. We spend significantly of our time throughout them whether it get for preparing meals, helping meals or entertaining. A new hanging pot rack pays to elegance. Kitchens are supposed to feel as even though they are in frequent use and a dangling pot rack certainly can make one feel this method . In addition to seeking so wonderful, (there are numerous sizes and styles available) additional cupboard space listed below has become freed up to be able to store other items. Almost never has anyone complained associated with having too much safe-keeping.
Living green . Add plants to be able to your living area . Add these people to every room, tiny or large, few or even many. Plants invariably is a low-cost means to accessorizing the space and adding shade and texture. Not simply are plants beautiful although many can clean home air and balance dampness . They can absorb contaminants and remove harmful smells from the air. Zero home should be with no these wonderful greens!
Regardless of whether you`ve just moved and looking for a fast , little home pick-me-up, or even perhaps something better, right now there are some well-known interior design tricks that designers make use of that you simply too can quickly do with minimal hard work and cost. Sometimes the particular smallest things associated with finest impact. It could get digging in a looking glass , a painting, a lamp fixture or even a flower. You may want to become softer your walls, brighten some sort of room, or exercise . friendliness to your living room. Look into these clever design and style as well as observe how they can stimulate you!
IMAGE COLLECTIONS : Get An Inside Look At The 20 Toronto Interior Design Show