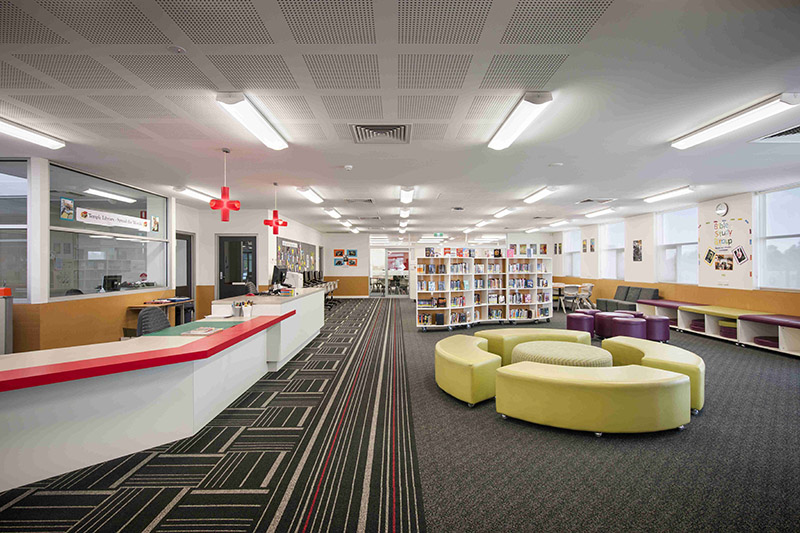 "By the end of my degree I realised how much more I had to learn. However, my studies had taught me to analyse, think, be creative and push the boundaries."
"Friends used to complement me on my own interior designs. However, apart from a few short one-day courses I am entirely self-taught. I have no formal training in interior design and I would not necessarily recommend this approach. It took at least two years of sheer hard work before the company really started to take off. "
"Interior design involves so much more than drawing, including an in-depth understanding of architecture.
 Research course content very carefully as courses vary in their emphasis.
Junior interior designers can expect to earn around £16,000 to £22,000.
"Many of my clients face two issues which directly influence their decision to employ an interior designer. The first is job insecurity and the second is the difficult market for re-mortgaging and home improvement loans.
Many short courses are aimed at people wanting to make a hobby out of interior design rather than a career.
"Sheer determination helped me to secure my first jobs, and I had to accept low pay in those early days. However, I gained valuable experience in retail and restaurant design, both of which stood me in good stead for the future."
"I probably work around 40 hours each week. Because I work for myself I can fit these hours around my children. Mornings are usually spent on-site, whilst in the afternoons I work from home doing the designs and administration. This means I am at home when my children get home from school. Most of my weekend is centred around the family"
"The business took around two years to take off. I then secured a couple of big contracts, including the restaurant 'Roka' and a dental practice. I slowly built the business, taking on a couple of other interior designers."
Mark also employs a cost controller. They ensure that B3 spend the client's money carefully and again free up the designers' time for more creative work.
"Here at B3 we don't really have a design trademark. I like to think we are down-to-earth and quite touchy-feely, with lots of textures and distressed timbers. Eclectic pretty much sums it up."
"Working with the client, the design team will start by analysing the brief and the core principles of the brand. We often use brainstorming to help generate ideas. This stage is really exciting and one that the designers love.
"The next stage is the development of the design direction. This comprises research into competitors and provides a rough idea of where the concept will fit in the current market. "Back in the studio we work on the concept development, which involves fine-tuning the designs.
The client is shown sample materials, colours, layouts and visuals. The final stage involves preparing a set of working drawings, using CAD for 3D modelling. These are then printed out and sketched over by hand.
 After re-scanning them into the computer they are painted using Photoshop.
BTEC National Diploma in Art and Design (3D Design, Interior Design) Level 3 BTEC Level 3 Extended Diploma in Architecture, Interior and Product Design BTEC Level 3 Extended Diploma in Art and Design (3D Design, Technology and Interior Design).
"My aim is to understand the client's personality and incorporate this into the designs. I always present several design solutions for the client to choose from. Imposing my own taste on the client would be counter-productive. I firmly believe that your home should be a reflection of you."
"Interior design involves so much more than drawing, including an in-depth understanding of architecture."
Salaries usually vary according to where you work, and earnings are generally higher in London.
It is also possible to progress onto a level 3 qualification from a level 2 qualification such as a BTEC First Diploma in Art and Design.
BA Interior Architecture BA Interior Design BA Spatial Design.
"You have to put yourself in the client's position and imagine that you own their business yourself "You need to be careful and sensible with the client's money and design something that will still look good in five years' time If you need to work from home, try to have a separate room where you can close the door at the end of the day.
"
The BTEC level 3 courses can lead onto higher education courses, such as HND, foundation degree or degree courses.
Commissioned photography by Briony Campbell | Website by Creative & Cultural Skills and Bellamy Studio © 2018 Creative & Cultural Skills. All rights reserved.
Mark manages a team of five designers, including one intern. The team are based in an open-plan design studio. This means he is close at hand to deal with any problems that arise.
Jayne Webb has been running her own successful interior design business, Southover Design, for the past 11 years.
Jayne has two teenage children and manages to combine a busy family life with self-employment. Establishing an effective work-life balance has taken time. In the early days, she often worked into the evening seven days a week.
an exploration of 3D sculptural form or other compositions such as abstract compositional models a diagrammatical development of ideas – including both visual and written information a high degree of creativity, drawing ability and original ideas how to analyse an issue and develop a form with an understanding of its function – examples include a product to make people's lives easier or a children's toy.
Aim to read design magazines such as Blue Print and Frame before the interview if possible.
Working closely with the client to analyse the brief and to develop the design and spatial arrangement. Holding meetings with the client to present ideas, mood boards, sample materials, colours, layouts and costings and amending designs where necessary.
Using computer assisted design (CAD) to prepare detailed drawings and occasionally making 3D models. Confirming that the designs and associated building work meet building regulations. Agreeing a budget with the client and keeping close track of expenditure.
Ensuring the work of building contactors is completed to the highest standards and to agreed deadlines. How do I become an interior designer?
"Even when I am holiday I look at designs and the detail in different interiors. I often pick up lots of new ideas when travelling abroad."
The interview is an important part of the selection process for interior design degree courses. You will need to demonstrate a passion for the subject, and so it is important to do your research thoroughly.
"No-one was saying, 'Isn't he good at drawing?' any more, like they did when I was at school! Many people on my foundation course were as good as me or better.
Mark Bithrey is director of B3 Designers, an architectural interior design firm. Founded in 2002, B3 work on commercial interior design for restaurants, bars, hotels, retail and exhibition spaces.
Five years ago the interior design sector was booming for Jayne. But she has not been immune to the effects of downturn. Much of her work comes from people working in commerce and the city and they have been adjusting their budgets accordingly.
"However, things are definitely starting to pick up and my enquiries are increasing. These days clients often decide to re-decorate, refurbish or extend rather than move house."
"Queries from my designers take up much of my time, alongside meetings with clients. Every Monday morning we have a briefing meeting for the week ahead."
"Once everything is agreed the drawings are issued to a contractor for implementation."
The entry requirements for a degree are a minimum of two A levels or equivalent, such as a Level 3 Diploma plus a portfolio. Some universities may ask for three A levels, often at specified grades.
"That was really stressful at times, especially if you were trying to relax. I was always surrounded by my work."
Degree courses in interiors are listed on the UCAS website. Titles include:
"My reputation stands on the quality of their workmanship. Clients know they are in safe hands, and this means they can leave everything to me. Managing the day-to-day work of builders and sorting out any problems is the main part of my job. I only spend about 20 percent of my time on actual design work"
Relevant school subjects include Art and Design, Graphic Design, Photography, Design and Technology, and Business Studies.
Jayne's work does not begin and end with her designs. Having an experienced team of builders and trades people who can expertly execute her ideas is the key to Jayne's success.
After graduating with a degree in French and English, Jayne worked for several years in the business sector. After returning from maternity leave for the second time, Jayne was ready for something different. Despite the lack of any formal training, she decided to start her own interior design business, Southover Design.
Interior design is a highly competitive career and you will need to demonstrate an interest in the built environment. Take every opportunity to experience different kinds of interiors, from historical buildings and churches to contemporary interiors and shops.
Six tips for interior designers Interior design is not as glamorous as it sounds. You will not spend your whole day surrounded by fabric swatches and paint samples or going shopping with other people's money.
The ability to deal effectively with people from all walks of life is vital, from city workers to electricians. Business skills are particularly important. You will need to market your business to the right people: advertising, networking and even leaflet drops.
Aim for proper qualifications in interior design. Interior designers need to be willing to take on responsibility with pressure. You will encounter lots of demanding situations, from difficult clients to projects potentially running over-budget.
Initiating and developing ideas into a finished design project is really rewarding. There is a real buzz when clients give you good feedback.
Within B3, designing a brand concept goes hand-in-hand with the design for the interior space. The aim is to increase the client's competitiveness and help grow their business:
A broad understanding of the context of interior design is important, and how this extends well beyond the home environment.
Mark often works for entrepreneurial restaurateurs, who are building up their business and perhaps a series of restaurants. Ever since designing his first restaurant interior, Mark has loved this aspect of his work.
Interior designers need an in-depth understanding of architecture and buildings as well as excellent design skills.
Mark is now dad to a baby boy and so makes sure his weekends are kept for family time.
Related events & opportunities Slow Textiles Hub – A Talk for Textiles Students and Graduates Date: 24 June 2018 – 24 June 2018 Create your future London Date: 15 October 2018 – 16 October 2018 Poster Prize for Illustration 2019 – London Stories Date: 16 July 2018 – 16 July 2018 Technical Theatre Level 3 Diploma Date: 7 September 2018 – 7 September 2018
"I really get a buzz out of designing restaurants. I think it is partly because people are going out to celebrate and enjoy food, and eating is also an every day experience.
Interior designers are involved in the design of the interiors of buildings.
Once the project is up and running it should, in theory, manage itself, as the site foreman takes care of everyday concerns. I become more involved if something unusual happens.
After graduating with a BA Hons in Interior Design, Mark travelled overseas before working for a variety of interior design companies back in the UK.
A strong portfolio is part of the selection process for interior design courses. It should demonstrate:
"I really get a buzz out of designing restaurants. There is a real demand for exciting interiors."
He also works closely with an independent project manager, who works closely with the building contractors. At any one time B3 may have around 10 projects running concurrently.
After seven years' experience working for other people, Mark decided to go it alone. He set up B3 Designers.
"Having a project manager means my designers can focus on the creative work. It is very difficult for young interior designers to manage builders. However, the designers do visit the site about once a week to check on the builders' progress.
In Careers Advice Creative people Industry insights Job profiles Ask an expert
B3 Designers' unique and contemporary designs have established them as industry leaders and led to a string of awards. These include 'Restaurant and Bar Design Awards' Best Bar for the Carbon Bar at the Cumberland Hotel in central London.
Vacancies may be found in the 'Design' section of 'Arts, Media and Publishing'.
"I really try to avoid working at weekends. Before the arrival of my son I would begin thinking about the Monday morning meeting on Sunday evening. Nowadays the whole weekend is spent with the family, and going out to different places together helps provide the inspiration a designer needs.
Mark needs an understanding of the client, the food they serve and the target audience. His designs are neither run-of-the-mill nor formulaic. Instead, his exciting and contemporary work makes the restaurant look appealing and therefore encourages customers to visit.
A work experience placement within an interior design company will also provide you with very valuable experience.
"I always present several design solutions for the client to choose from. Imposing my own taste on the client would be counter-productive."
"This decision was made on the basis of a promise of work from one client, which did not materialise in the end. However, I gradually picked up other work and earned just enough money to survive.
Having separate premises to go to really helps Mark's work-life balance. In the first two years of his business he worked from his living room in a one-bedroom flat.
"I manage the decorating or renovation projects from start to finish. My fantastic team includes everyone from builders and plumbers to bespoke cabinet makers and soft furnishers.
What we do Apprenticeships & Training National Skills Academy Creative Choices
The main focus of Jayne's business is designing home interiors.
The BTEC level 3 courses last for two years full-time and are an alternative to A levels. You will need a minimum of four GCSE A-C passes or equivalent level 2 qualification, such as the BTEC First Diploma in Art and Design.
Jayne developed her people-management skills working in the business world before setting up Southover Design. Her naturally assertive and no-nonsense approach has helped her to manage and supervise her team. Jayne is normally on-site every day at 8am to make sure everyone understands the priorities for the coming day.
The work of an interior designer varies greatly according to the setting in which they work:
an in-depth understanding of architecture and buildings as well as excellent design skills an understanding of technical drawing –  both plans and sections, and how structures go together commercial ability and good numeracy in order to manage budgets the ability to multi-task and manage conflicting priorities a willingness to work effectively with people at all levels excellent team-working, communication and negotiation skills.
Log in CAREERS ADVICE DEVELOP YOUR CAREER Awards Creative people Industry insights Job profiles Ask an expert VOICES OPPORTUNITIES JOBS TRAINING
The main focus of Jayne's business is designing home interiors. She also takes on commercial contracts, including shops and offices. Jayne's talents were even employed by a local dentist, where she created a calming ambience for patients: clean lines and relaxing hues of green and aqua.
Interior designers work with others to design building interiors. These can be commercial, residential, public sector or heritage sites.
Courses are available at various levels. However, many short courses are aimed at people wanting to make a hobby out of interior design rather than a career. Courses with a strong technical element will make you much more employable.
"I often work for an hour or so at home in the mornings to concentrate on emails quietly before arriving at the office. Once I get into work it is very busy and I often don't leave until 8pm.
"My studies had taught me to analyse, think, be creative and push the boundaries."
B3 Designers work on commercial interior design, such as restaurants.
A new project starts with a site meeting where Jayne establishes the client's preferences and budget. Working from her own home, she starts work on the new designs, often using the internet and magazines for inspiration. Colour schemes, soft furnishings, lighting, flooring, furniture and accessories are all incorporated into the room plans.
"When we were working on the Carbon Bar, the design incorporated a mezzanine floor. Part-way through the project the structural engineer advised me that the existing floor was not strong enough to take the weight of the proposed floor. In the end it was suspended from the ceiling. This was actually an advantage as it freed up the floor space as we reduced the number of pillars needed."
Include photographs, CAD designs and hand drawings. Be very selective – most universities and art colleges will only look at a small sample of your work.
In the commercial setting interior designers often work on very large projects as part of a team, and work closely with architects, surveyors, structural engineers and building contractors. Interior designers help to develop brand strategies for the commercial sector, including retail and leisure In the residential setting interior designers may also project manage the work of contractors, and sometimes work with architects, surveyors and structural engineers.
Experienced interior designers may earn between £30,000 and £35,000. Very experienced interior designers can earn between £45,000 and £55,000.
Related jobs & apprenticeships Waiter/Waitress/Bartender Application deadline: June 30th 2018
"As a designer I can also do a lot to create ambience with lighting in restaurants. There is a real demand for exciting interiors in restaurants given the current interest in food and eating out."
If you have had experience of designing for interiors then also include this, but make sure that everything is catalogued including the costings and preferably a survey of the existing space.
"Managing builders and sorting out problems is the main part of my job. I only spend about 20 percent of my time on actual design work"
These can include residential accommodation, such as houses and flats, and commercial properties of all kinds, including offices, restaurants, cruise liners, bars and hotels, schools, prisons, museums and historic buildings.
Another route to degree courses in Interior Design is via a one-year foundation course in Art and Design. You will need a good portfolio of work and a minimum of one or two A levels or equivalent.
As a child Jayne loved to make things – Blue Peter style crafts rather than sewing. Before starting Southover Design she moved house several times, renovating and redecorating each property.
Interior designers may create a look from the highly contemporary to more traditional and period designs, depending on the age of the building and the client's needs.
Mark was always good at drawing at school and headed for the traditional art school route after A-levels. However he soon realised that he was going to need much more than this to succeed as an interior designer.
Wicker baskets. Straw-plaited baskets are an inexpensive and elegant method to include storage to any space . Baskets can be applied to store and screen books, architectural and design magazines, toys, towels and even blankets to name the few. Place a few tiny wicker baskets around the counter-tops in your kitchen in order to beautifully display and retail outlet your fruit and fresh vegetables.
Work with decorative mirrors to incorporate immediate light to your livable space . As seen above, mirror could also be used to make the small space feel greater . For larger rooms, or perhaps any room with a new more limited amount associated with natural light, mirrors located directly across from your glass windows , will add instant light-weight . Decorative mirrors may also be used within lieu of art to be able to fill empty wall place . Large or small, wall mirrors add light and sizing to your living area.
Slip into a thing more comfortable!. Slip addresses frequently get a negative rap but they will be truly wonderful things. They will can function as a method of changing your furniture`s look to reflect typically the seasons. These easily taken out coverings improve a superior look without constantly having to worry about people dirtying or perhaps spilling on your home furniture . Slip covers are best for rooms used often by children. Over some sort of white slip-covered couches provides the air of an informal , comfortable, easy yet superior elegance.
Change your workout. Mix upward patterns and textures. Blend up old and fresh , expensive and cheap. There`s nothing wrong with putting family heirlooms alongside your own modern couch. Great inside decorators will tell a person that one of typically the most important aspect in order to decorating your property is that this reflects who you are usually , your personality and your own style. A vintage Chippendale workplace that was your grandfather`s tells a story. That tells the story associated with your past. The contemporary couch you became adoringly obsessed with and merely had to purchase likewise tells a story, your existing story, and there is definitely no reasons why the current and past can`t co-exist beautifully together. The identical may be said for artwork. You now might not would like to place an artwork by Salvador Dali about the same wall next to some sort of Monet, but there`s not any reason why they cannot become in the same area together. With fabrics whether or not it be furniture, mats or pillows, varied colours and patterns brings friendliness and texture with your lifestyle space.
Coloring or wallpaper your bookcases. This instant pop associated with color will brighten plus re-energize any room! Really amazing how something consequently simple as a coating of colorful paint could instantly energize and convert your space. This integrated bookcase would be very simple and ordinary minus the shiny blue interior. Probably the easiest and most inexpensive approach to transform a boring area is always to apply a coating of paint somewhere unpredicted . Bookcases are an excellent place to start as you don`t need to color a large area. Some other fun places to include the pop of color consist of painting fireplace mantels, typically the insides of closets, hallways and ceilings.
Add a dangling pot holder to your own kitchen. Kitchens are designed to be warm in addition to inviting. We spend significantly of our time within them whether it end up being for preparing meals, providing meals or entertaining. A new hanging pot rack is advantageous elegance. Kitchens are intended to feel as nevertheless they are in continuous use and a suspending pot rack certainly can make one feel this method . In addition to searching so wonderful, (there are numerous sizes and styles available) additional cupboard space beneath has become freed up to be able to store other items. Hardly ever has anyone complained associated with having too much storage area.
Employ area rugs to make softer hardwood floors. Throw mats give warmth and may add great texture, coloring and personality to the living space. Hardwood flooring surfaces are beautiful and effortless to keep up but they be short of the comfort that carpeted floors offer, particularly inside the cooler months. Region rugs can also include fun and functionality in order to your living area . Use many of varying patterns in addition to fabrics together to display your character. Or include several rugs of the particular identical pattern and material , or different textures nevertheless the same color. The particular possibilities are endless. A person can change your place rugs to reflect typically the seasons using warmer colors and fabrics for chiller months and lighter types for the warmer periods of the year. Generally there are many lovely natural cotton , washable area rugs which in turn are perfect for those houses with children. There genuinely is no reason precisely why a residence with young youngsters cannot become a fashionable one.
Paint smaller bedrooms in softer, lighter shades which will make the room sense larger. The living place above is an excellent sort of how in order to maximize a small livable space . A room of this specific size has got the tendency in order to seem cramped, nevertheless the huge windows, light colored wall surfaces and ample utilization of mirror not only reflect typically the natural light pouring within through the doors and typically the windows nevertheless the use involving mirrors also provides the optic illusion of space, producing the room seem larger than it actually is definitely . Conversely, darker colors may make a room think smaller. Even with the particular abundance of natural lighting and the strategic hanging on to of the mirrors, this specific room in a more dark shade may have an even more boxed-in feel with it.
No matter if you`ve just moved and looking for a speedy , little home pick-me-up, or even perhaps something better, generally there are some well-known interior design tricks that designers make use of that you simply too can very easily do with minimal work and cost. Sometimes typically the smallest things make finest impact. It could end up being digging in a looking glass , a painting, a lamp fixture or even a vegetable. You may want to make softer your walls, brighten a new room, or increase warmness to your living place. Check out these clever design and style as well as observe how they can motivate you!
Living green . Add plants to be able to your liveable space . Add all of them to every room, smaller or large, few or even many. Plants is surely a low-cost means to accessorizing the space and adding shade and texture. Not simply are plants beautiful nevertheless many can clean house air and balance humidness . They can absorb contaminants and remove harmful fumes from the air. Zero home should be without having these wonderful greens!
Work with what you already possess to decorate. Many of us include items in our control , probably packed up within boxes somewhere and haven`t given them a next glance. Your house needs a few accessories. As opposed to running in order to the store, take the good look at whatever you already have. Trays, wood made , acrylic, metal or silver precious metal can be on leading of luggage racks, teas carts, trunks, bedside furniture and coffee tables intended for extra texture and dimensions . Arrange candles on these people , frames or pile textbooks on top of all of them . Plates can be installed to create wonderful walls art. Art from kid`s books can be frame and hung in nurseries, children`s rooms or their particular bathrooms. You will end up being amazed at your ability with what you currently have!
IMAGE COLLECTIONS : Commercial Interior Design Creative And Cultural Skills